A delight also for long sleepers
Culinary delights at the Hotel Apartment Haus Gitschberg
For the start of the day, we recommen our richbreakfast buffet, while in the afternoon we offer an afternoon brunch. In the evenings you can enjoy one of our tasty, home-made pizzas - enjoy the culinary delights at the Hotel Appartement Haus Gitschberg.


Our XXL breakfast at the Haus Gitschberg comprises: 
fresh rolls, weckerl and vital breads
various sausages and cheeses
homemade spreads, jams, honey, Nutella
eggs 
fresh fruit, yogurt, cereals and various cereals
homemade bacon 
different types of coffee and tea
freshly pressed fruit and vegetable juices

Heart, what more do you want? In addition, we provide hot insider tips and interesting facts about the area.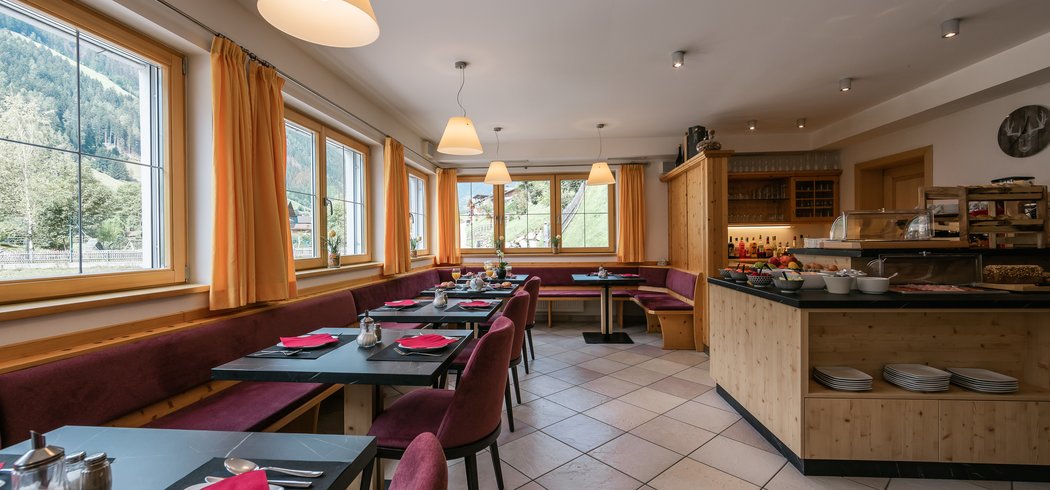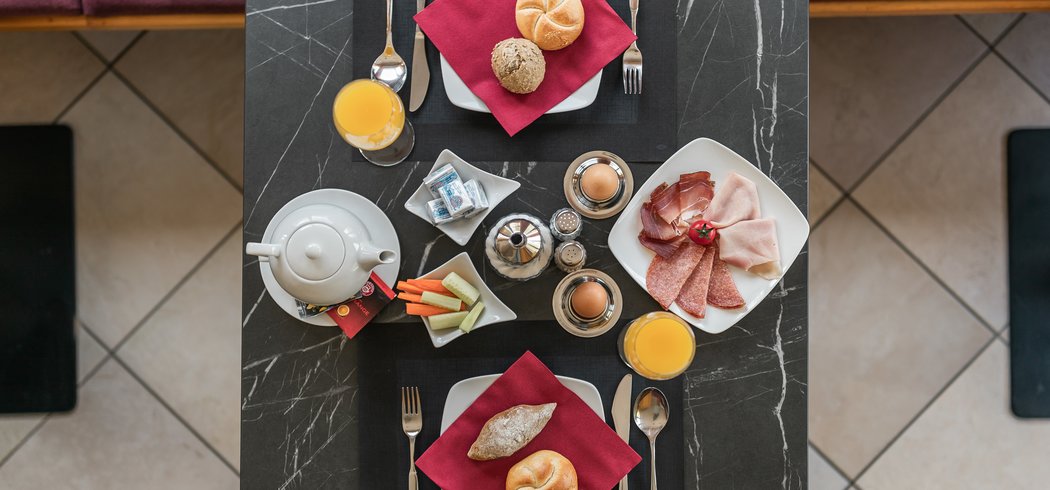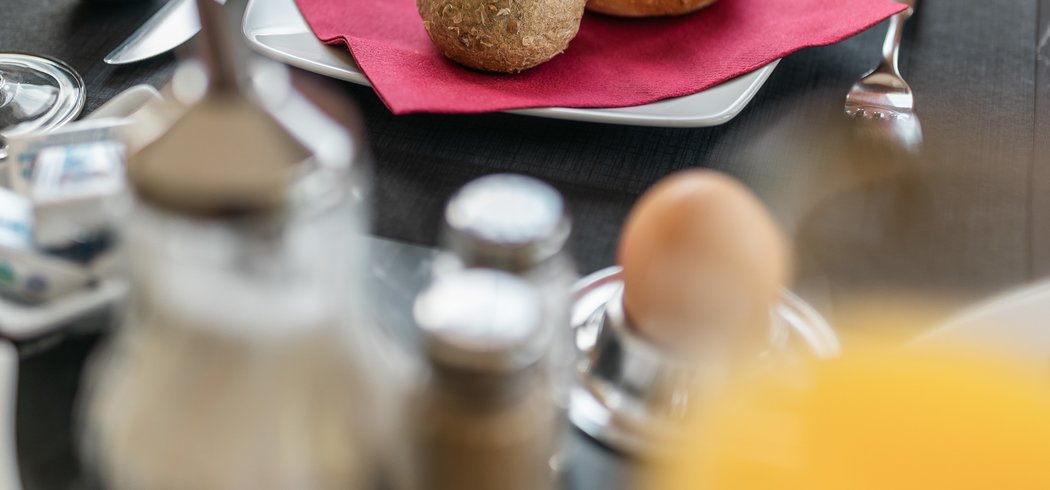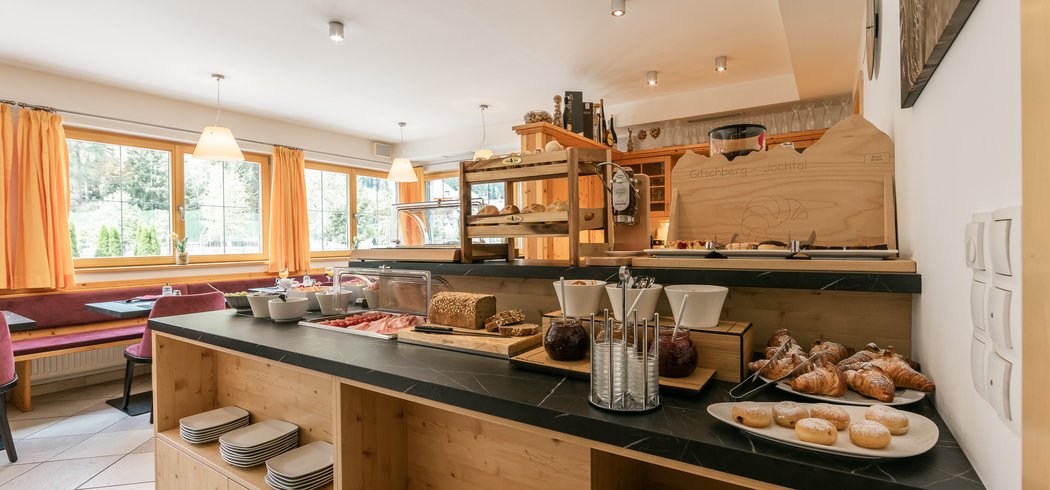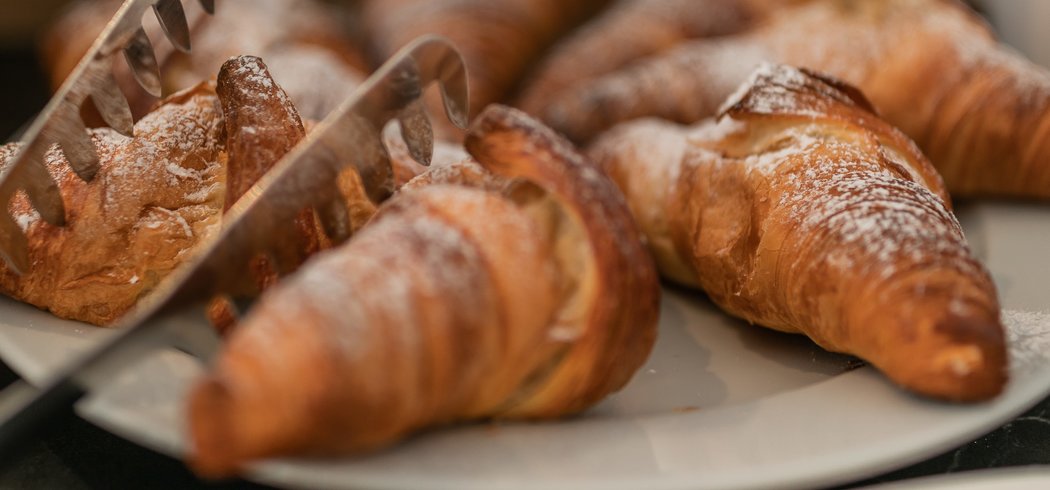 Afternoon brunch & pizza for dinner
Typical snack & Italian pizza
In South Tyrol, the so-called "Marende" has always been a tradition that is still alive. We add some spice to this tradition and offer a delicious afternoon brunch starting from summer season 2022. 


In South Tyrol, the afternoon snack is called "Marende" and is celebrated not only in farmers' families. The typical South Tyrolean afternoon snack is made up of South Tyrolean bacon, brittle bread and sometimes a glass of local red wine. Often also South Tyrolean smoked sausages and local cheese are offered. The so called "Speckbrettl", including bacon, cucumbers and cheese, makes everyone give in to temptation. 


Based on this tradition, we offer afternoon brunch from 4 pm to 6 pm, which is a casual and hearty afternoon snack of the special kind, in which we offer more than bacon, cheese and bread. When you come back from your adventure journeys, sit back and enjoy the delicacies offered at our brunch. We are looking forward to enjoyable encounters and satisfied guests (additional fee 10 euros per person).
What about dinner? In the evenings, at the Haus Gitschberg there is Pizza time! Book until 6 p.m. of the same day and enjoy your home-made Italian pizza directly at our restaurant, if you prefer not leaving your hotel for dinner. Otherwise in a 4 - 7 minutes' drive you reach several restaurants for eating out. You'll be spoilt for choice.