E-Bike in Alto Adige
E-biking in the holiday region Gitschberg Jochtal & in the Dolomites.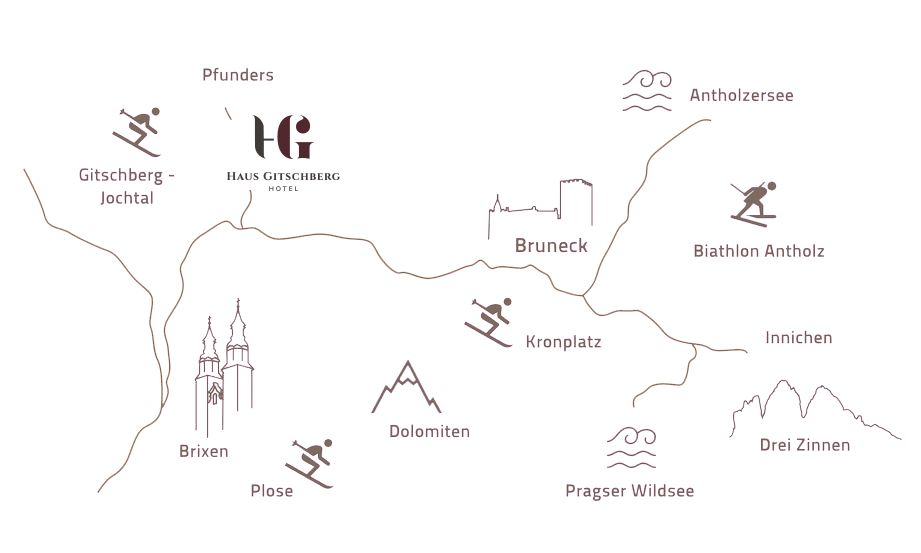 E- Biking in South Tyrol has enjoyed increasing popularity and will continue to do so in the future. Explore the numerous e-bike tours in all difficulty grades across the holiday region Gitschberg Jochtal. Flat and hilly terrain, hidden trails in the forests and the many alpine meadows guarantee lots of diversity.
A useful tip, especially for families: Thanks to our central location in Vallarga in the Puster Valley, you can reach the Puster Valley Cycle Path directly from our hotel. The well-known Val Pusteria Cycle Path leads you from village to village to Lienz in East Tyrol on a relatively flat terrain.

We offer two eBikes for rental directly at our hotel


As eBikes are highly popular at the moment, we decided to offer you the possibility to rent two eBikes directly from our hotel for 30 Euros per person/day. In this way you can easily start your tours right at our doorstep, whithout organising any rental. Please advice us two days prior in order to book your bicycle for you the requested day. If there is no bike left on the requested day, we can rent other bikes for you (you get a reduction on the rental price for the day of -10% as owner of the Almencard ticket which you get as our guest for the whole duration of your stay). Please note that you need to tell us two days before. So, enjoy your eBike trips to the Funders mountains. 
Host Johann accompanies you on the eBike and shows you the most beautiful routes of our bike region.
With at least 2 participants this unique experience can be booked (cost: 30€ per person).
Have a look at our selection of tours with description, gpx and sights along the course.
Cycling across South Tyrol on your eBike
Cycling holidays
Or offers for your wheely holidays