Alpine region Gitschberg-Jochtal
Traditional farms, Alpine meadows and untouched nature
Traditional farms, Alpine meadows and untouched nature as far as the eyes can see, this is the landscape character of the Gitschberg-Jochtal Alpine region. No matter if you prefer climbing the highest peaks of the Monti di Fundres, visiting one of the impressive mountain lakes such as the Lago Ponte di Ghiaccio, or walking along the gentle hills of the more than 30 Alpine meadows in the holiday area as for example the Malga Weitenberg, you will be spoilt for choice.

Our highlights are your must-sees: 
The panoramic platform on the summit of the Gitschberg, providing a great view on more than 500 mountain peaks at 360° degrees.
The Fane Alm at Valles, which is considered the most beautiful Alpine village of South Tyrol, characterized by its particular appearance. 
The Rodengo Castle, which was once built to serve as a fort and reached its current state of beauty during the Renaissance period. Today it can be visited as a museum and castle. 
The mountain farms of Fundres, fascinating both inhabitants and guests due to their neat appearance and original character. 
The market town of Rio di Pusteria fascinates with its narrow alleyways and  medieval residences.
In winter the skiing area Gitschberg-Jochtal offers about 55 km of ski slopes and is perfect for family skiing holidays.
Holidays at Gitschberg-Jochtal
A stay in our holiday region makes body and sould regenerate.
Holidays surrounded by fabulous mountain chains.. holidays in the holiday area Gitschberg Jochtal. This region offers about 30 charming Alpine pastures and mountain huts. Three cableways take hikers and mountain bikers up to higher starting points in the mountain area. 
More advantages of a stay in the Gitschberg Jochtal holiday area: 
Free use of the cableway from Rio di Pusteria to Maranza with the Almencard ticket, available for every vacationer
Holidays away from the hustle and bustle of everyday life, as you do not necessarily have to use your own vehicle thanks to the cableways and other means of public transport. 
Moreover our holiday area offers a large number of cosy mountain huts, where simplicity replaces luxury. This is where you can taste delicious local dishes such as the famous Kaiserschmarrn, roast potatoes with fried eggs, an afternoon snack with bacon or apfelstrudel.
Holidays with your dog
Also Jack and Lucky love to go on holidays.
Holidays with your dog
Also Jack and Lucky love to go on holidays.
Welcome to the first dog friendly hotel in South Tyrol - Hotel Appartement Haus Gitschberg. As we have a long experience as dog owners ourselves, we have developed a feel for the special relationship between man and dog. We ensure that you and your four-legged friend spend a relaxing stay in our dog-friendly hotel in South Tyrol, which is tailored to animal and human needs likewise. Please note that for reasons of space we can only welcome dogs up to 20 kg.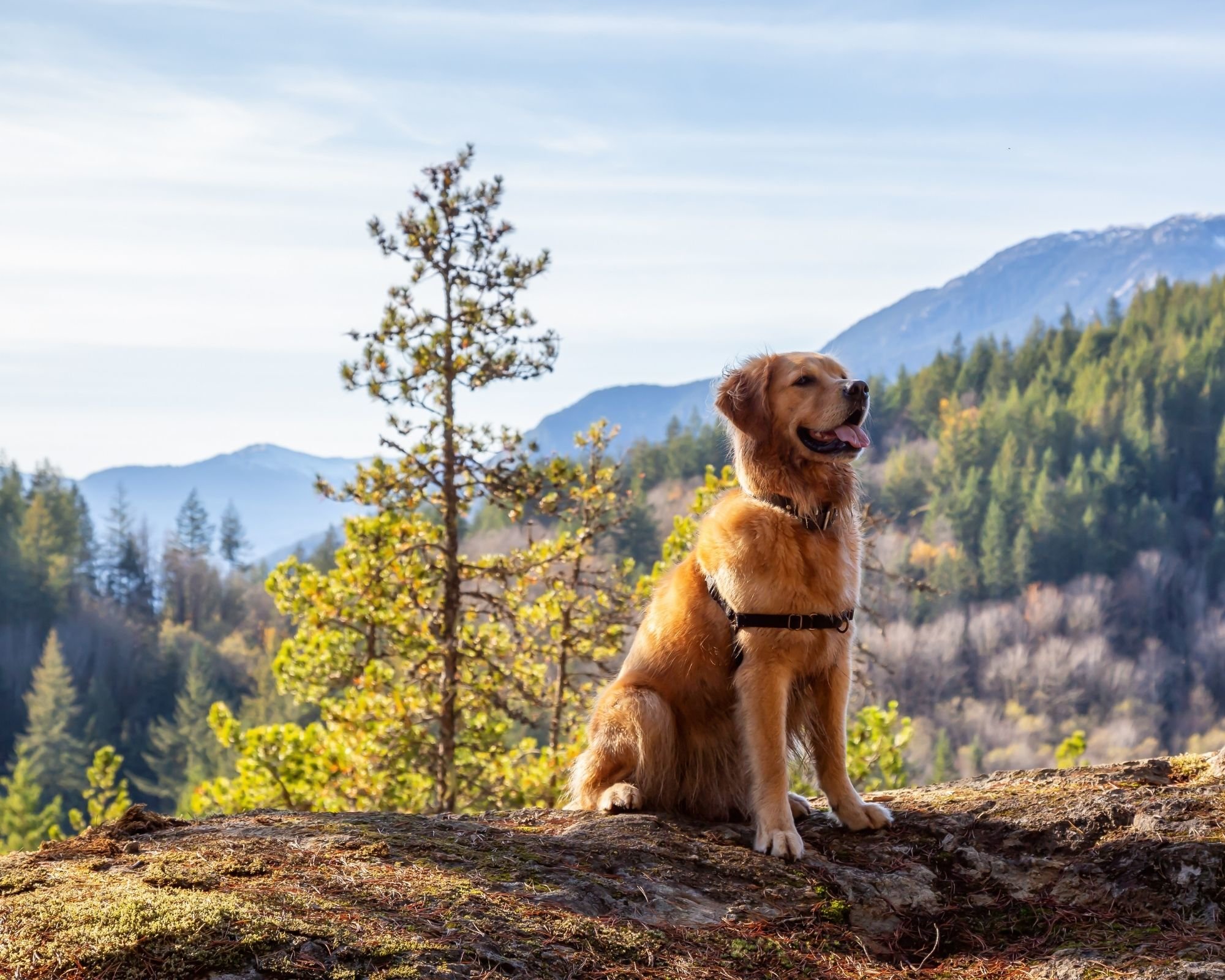 Hiking & alpinism
On foot across the mountains