Fundres, the alpinists' village

This small village located at the end of the valley is a real jewel for those who love nature and mountaineering.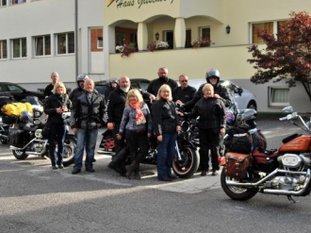 Fundres is the name of the charming little village at the head of the homonymous valley in the Monti di Fundres mountains. It is made up of a large number of ancient farms that have stood the test of time and are well preserved thanks to the caring hand of their inhabitants. Some of them are really eye-catching as they are well mantained with love to the detail. Among the visitors of the village, there are lots of mountaineers, as the scenery in which the village is embedded is just stunning.
To those who prefer comfortable walks, we recommend the Sentiero dei Masi farmstead trail,'which provides information about customs and traditions of locals. If you aim higher, you can go to the Malga Bodenalm, or reach higher realms at the Rifugio Ponte di Ghiaccio mountain refuge, recently reconstructed in a highily impressive manner also from an architectonic view. This refuge is by the way also base for those who scale the Gran Pilastro and Punta Bianca in the Zillertal Alps.
Also the long distance hiking trail from Munich to Venice, which is highly popular and freuquented, makes you come by Fundres, where most of the hikers stay also overnight. The Alta Via di Fundres is also an insiders' tip for a walk of more days in this rough mountain chain. 
Highly popular is also the tour over the Giogo di Fundres for tough mountain bikers. What destination you might ever choose, don't miss out the village itself as it is absolutely worth a closer look.
By the way: if you do not want to explore the Monti di Fundres on your own, we are pleased to arrange a guided tour with the local experienced mountain guide Paul Ebner, who knows these montains like the palm of his hands. 
Hike to the lake Eisbruggsee in Val di Fundres - Pfunders
The tour starts at the "Egger Böden" and takes you to the Vals Alm, than through the Vals-Scharte and to the lake Eisbruggsee. We return to the Eisbrugg Alm to have a round trip. Possibility to make a stop at the hut "Kröllhütte" or "Bodenalm".
Duration: about 7 hours
Good condition and equipment necessary